Design & Build
For over 25 years we have been designing and building innovative, quality homes. With our architectural design team, we're able to work with you to realise your ideal home. We work closely with out long-term, reliable contractors to ensure everything measures up to our own high standards as well as yours.
Need Inspiration?
View our ideas galleries
A building company

you can rely on.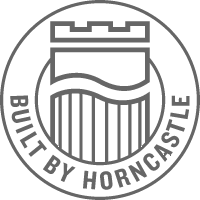 It's the combination of detailed planning, good construction methods and materials, and quality workmanship from beginning to end. We limit the number of homes we build each year, so we're able to put the required care and attention into each one.
Bill Horncastle
Managing Director
Sign up to receive updates from Horncastle