Guaranteed Rent Options
One of the biggest concerns for a property investor is tenancy. With a Horncastle investment property we take away the risk of income by offering guaranteed rent on selected new homes.
The chosen homes for guaranteed rent options are selected on the basis of tenant demand, location and opportunity for capital growth. With the guaranteed rent option you also receive full property management through Horncastle Property Management.
A building company

you can rely on.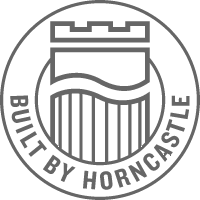 It's the combination of detailed planning, good construction methods and materials, and quality workmanship from beginning to end. We limit the number of homes we build each year, so we're able to put the required care and attention into each one.
Bill Horncastle
Managing Director
Sign up to receive updates from Horncastle