Why Invest?
Most of us have increased our personal wealth through owning our own home. Over time you build equity in your own home which can be used to leverage funds towards the deposit for an investment property. By doing this, you are making use of your equity which would otherwise be sitting idle at a zero income. Most Horncastle property investors are only topping up the weekly shortfall on an investment home by $100pw.
The question, is it better to put the $100pw into a savings account or put it towards an investment property? If you believe that New Zealand residential property will increase in value over time then putting the money towards property might suit you.
To learn more about your investment options, contact our Investment Manager today.
A building company

you can rely on.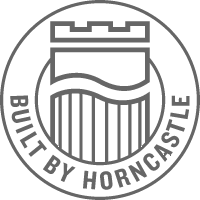 It's the combination of detailed planning, good construction methods and materials, and quality workmanship from beginning to end. We limit the number of homes we build each year, so we're able to put the required care and attention into each one.
Bill Horncastle
Managing Director
Sign up to receive updates from Horncastle